Conservative commentary served up in bite-sized bits.
" Considerettes"?
"Warning: first examination of Considerettes suggests an excess of rational thought goes into that blog."
- Clayton Cramer
Comments, questions, cookie recipes? E-mail me! (frodo at thepaytons dot org)
Considerettes in the news:
UPI
Hugh Hewitt
Slate
<< Return to
"Consider This!"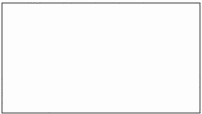 Features
Georgia Marriage Amendment Rally
Considerettes Radio:


Considerettes for your PDA


Web Rings
p ? Atlanta Blogs # n
< GAwebloggers ? >


My other blog
Considerable Quotes
Contributor to
Stones Cry Out

My diaries at



(Commenting available)

I'm a reporter for BNN:
The Bloggers News Network



Ye Olde Blogroll

Archives
Tuesday, August 31, 2004
Monday, August 30, 2004
Saturday, August 28, 2004
Friday, August 27, 2004
Thursday, August 26, 2004
Wednesday, August 25, 2004
Tuesday, August 24, 2004
Monday, August 23, 2004
Friday, August 20, 2004
Thursday, August 19, 2004
Wednesday, August 18, 2004
Tuesday, August 17, 2004
Monday, August 16, 2004
Saturday, August 14, 2004
Friday, August 13, 2004
Thursday, August 12, 2004
Wednesday, August 11, 2004
Tuesday, August 10, 2004
Monday, August 09, 2004
Friday, August 06, 2004
Thursday, August 05, 2004
Wednesday, August 04, 2004
Tuesday, August 03, 2004
Monday, August 02, 2004